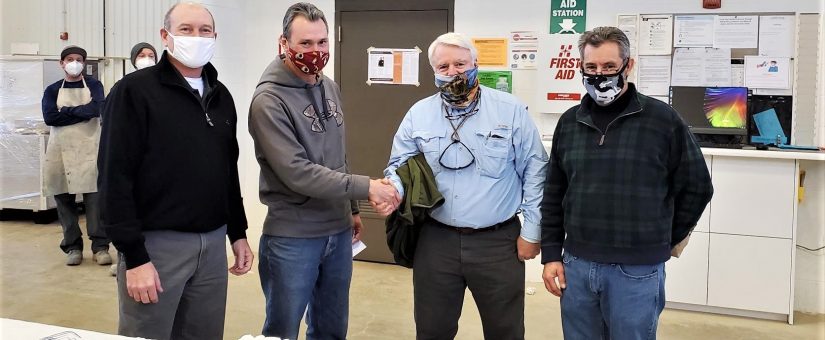 20th Anniversary Joey Cabanban
The Gaithersburg Architectural Millwork family would like to congratulate Joey Cabanban for his outstanding service over the past 20 years. Truth be told, Joey has been with us more than 20 years but took time off when he was much younger to practice his craft on his own. Joey is one of the distinguished few who can say he was here from the beginning. Joey and a small group were along for the ride with our founder Steve Smith when he moved the facility to Virginia. Joey recalls those early years as a fun and bonding experience, more like a group of friends working into the night on a project until the job was done. He spoke fondly of how they would build the millwork, take it to the finishing area to be finished, and when complete the same people who built it would pack it up in their own vehicles or a rented truck to deliver and install it. Now days the operation has changed drastically, not the people. We are a family; that continues to grow as new members join us.
Outside of work Joey is a true family man and lover of the great outdoors. Joey enjoys spending time with his wife and two daughters at sporting events, camping, fishing, canoeing, and hunting. It is a true family affair!