Washington, DC
Contractor: Balfour Beatty Construction
Architect: Robert A. M. Stern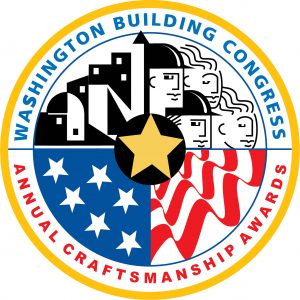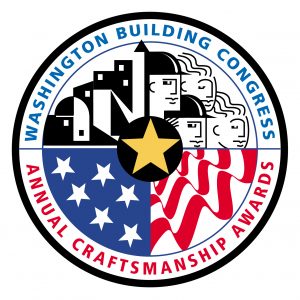 Designed by Robert A.M. Stern Architects, one of the nation's premier firms, 1331 Maryland represents a new benchmark in residential communities. At every turn you will find premium finishes and magnificent views of the city, its iconic monuments, and the Potomac River. This project was awarded the WBC Craftsmanship Award and the WBC Star Award for Visual Excellence.
The first thing you notice when walk into the main entrance is the six fluted European Oak columns. The columns are a massive 32" x 14' tall rift sawn White Oak fluted columns that add a beautiful accent to the property. The architect insisted on the columns being perfectly aligned straight grain top to bottom with all materials carefully selected and utilized. The lumber required for the columns had to be to cut in multiple narrow rips to glue and band with the correct angle which created a 32" diameter for each column. These finished columns then needed to be cut in half to wrap the existing structural columns in the field while being assembled to create a seamless joint. When you move on from the amazing European columns and beautifully appointed lobby, library, mailroom, gym, and common areas. One area not to miss is the Grand entrances of each residence. These amazing residential entry portals were crafted to create a beautiful focal point. The 373-unit entries were designed to install quickly in two phases. The first phase was installed after primer and paint and included wood blocking and clips. The second phase consisted of installing the finish panels on the clips after the carpet and other elements were complete. Installing the finish panels after the flooring and other elements minimized the repair and touch-up work required on the panels. This stunning project commanded many different woods such as Rift sawn White Oak veneer and hardwoods; Quartered European Chestnut; Walnut veneers and hardwoods; dyed grey walnut veneer; Custom dyed and finished Italian Tay Koto.
Follow this amazing project Gaithersburg Architectural Millwork, featured in the Spring 2021, AWI's Design Solutions Magazine.