John Davis joins Gaithersburg Architectural Millwork as Senior PM of Site Operations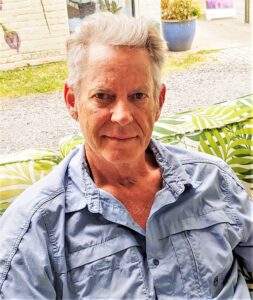 John's love for woodworking began early. His father was a career Air Force pilot who was often away from home while his mother was left to raise four young boys. At 12-years-old John spent time with his Aunt and Uncle and his love of woodworking was realized. They lived in a circa 1850's farmstead in rural Virginia, that had served both as a field hospital and General's quarters during the war between the states. Anyone who has ever lived in a historic home knows there are always projects to do and this home was no different. To accomplish this, they hired a couple of local carpenters who John spent time with sharing lunch and watching them sharpen saws and chisels.
At 14, John left home to attend Fork Union Military Academy. After graduation he enlisted in the Army and at the time of his discharge, with a new bride and baby on the way, he moved back to Virginia. John's professional career began as a high-end residential trim crew helper. Toting lumber, sweeping floors, and fetching lunch. John says "I paid my dues."
40 years later and John is still doing what he loves. Just yesterday, John found himself unloading a truck, sweeping floors, and grabbing lunch for his crew. John likes to say, "Life has a way of coming full circle if you are fortunate enough to live long enough."
When John is not working, he and his lovely wife maintain their own 107-year-old home which they restored. Their 4 children all grown now give the Davis's much joy watching them raise their young families. John enjoys riding his motorcycle, sitting on the front porch with his wife, reading, listening to music, chatting the neighbors up, and watching their chocolate Lab Sammy sleeping in the sun. Life is good!
We at GAM would like to welcome John to the family, we are excited for John to bring his 40 years of expertise to our company as the new Senior PM, Site Operations.