THOMAS MARINO, Joins Gaithersburg Architectural Millwork as VICE PRESIDENT ESTIMATING/SALES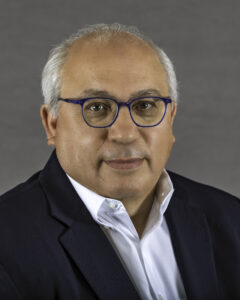 We are proud to announce that Thomas Marino has joined Gaithersburg Architectural Millwork as Vice President Estimating/Sales. Thomas joins the GAM family with forty (40) years of experience in the architectural millwork and casework industry as a former business owner and consultant. Focusing his career on assembling, guiding, and providing leadership support, he has built lasting relationships with customers and community promoting long-term business growth.
Most recently, Thomas served in a Senior Preconstruction and Business Development role with Victory Woodworks where he negotiated business contracts and service agreements. Prior positions include senior estimator, senior project manager, and director of engineering at several companies throughout the United States.
He and his wife, Claudette, reside in Gainsville, VA and enjoy traveling, food, and sports cars.
Welcome to the GAM family, Thomas! We are happy to have you as part of the family.