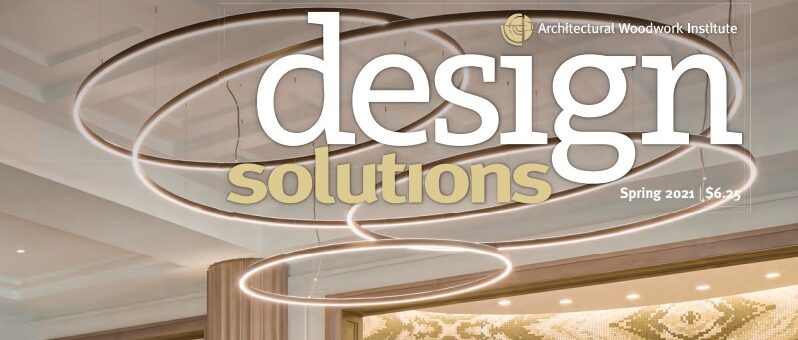 Gaithersburg Architectural Millwork Featured in Spring 2021 Design Solutions Magazine
Gaithersburg Architectural Millwork is honored to accept the award from AWI Standard of Excellence for the 1331 Maryland, project. Along with the honor we were featured in the Spring 2021 Design Solutions Magazine with an 8-page layout and the front cover.
The architect, Robert A.M. Stern, NYC, and Balfour Beatty along with Gaithersburg Architectural Millwork created a magnificent residential community with breathtaking views of the Potomac and iconic monuments. 1331 Maryland is described as a lifestyle made possible by a new paradigm elegant modern residence where service, ease, and access share the same address.