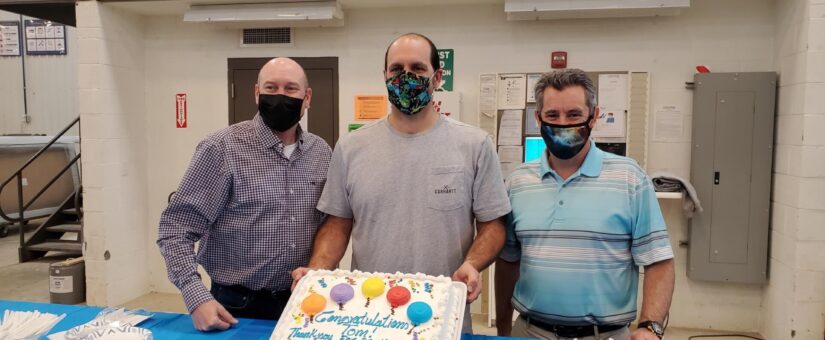 Tom Hohman celebrates 20 years at GAM
Tom Hohman recently celebrated his 20th year here at Gaithersburg Architectural Millwork. He was 21 years old when he joined GAM. He graduated from the University of Rio Grande in 2000, majoring in Fine woodworking, and moved from Ohio to Virginia. Tom has held numerous jobs here at GAM in his 20 years. He started in March of 2001 on the shop floor and quickly rose through the ranks to his most current position of Engineering Manager in 2020. When asked why he has stayed for 20 year's Tom says, he enjoys working with a company that treats their employees like family and promotes from within.
When Tom is not in the office or working on construction projects, he enjoys spending time with family and friends in the great outdoors. Hunting, fishing, hiking, and metal detecting are among his favorite pastimes.